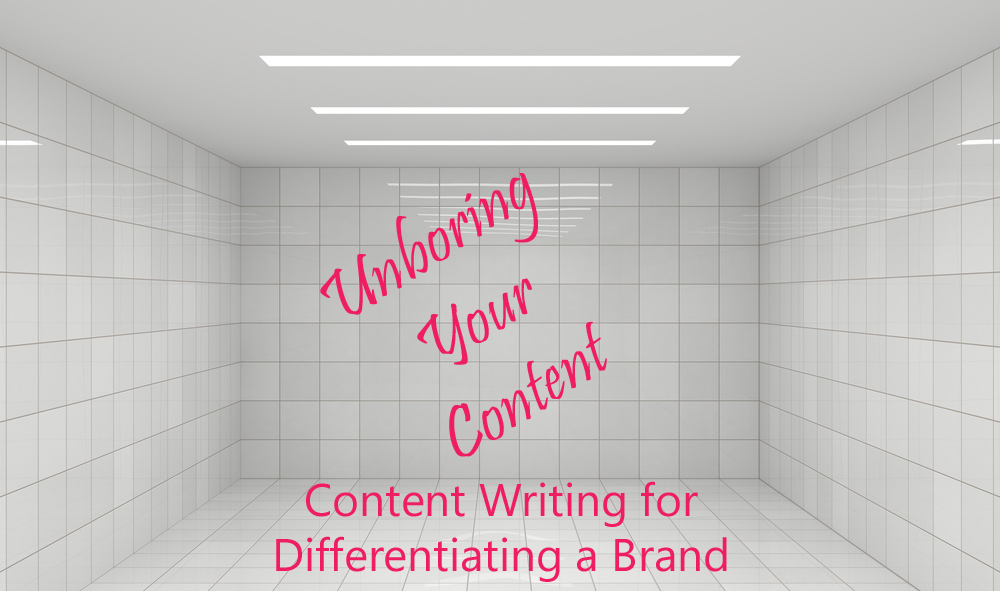 Content Writing for Boring Businesses – Professional Insights
Content writing is supposed to be fabulous. Interesting. Sharable. It should draw readers in, relate to them, and make them come back for more.
But what about all the businesses who are working in a "boring" niche?
Anyone can create an engaging read for a business when they have an exciting topic like adrenalin sports or holiday destinations. But how do you engage a reader when your topic is more monotonous than magnificent?
The good news is, your blog is not doomed for an eternity of boring content! It is possible to create a great read – whatever the topic. Let us show you how.
Content writing – finding the angle
Let's start by pointing out that there is no such thing as a "boring" business, but there is such thing as boring content!
Anything can be interesting when it is presented the right way; some businesses just have to work harder at finding an interesting angle than others.
Quality content writing requires one key thing: creativity!
Content writers make a living out of finding something of interest to write about and evoking the reader to feel something or to take action. If the topic seems boring, dig deeper.
For example, an insurance company isn't limited to telling you all about their policies. They could write an article titled "10 surprising facts about home burglaries – how to protect your home this Christmas!"
Finding the right angle will help you to create interesting, informative, share-worthy tips from an industry professional. You can encourage your reader see why your product is useful (without the hard sell or boring commentary that causes bleary eyes).
Relate to your audience
As a business owner, you are going to know your niche market better than anyone else. You already know what they like, what their spending habits are, where they search for information, and what their interests are.
Now it's time to use that information to create content that you know they will want to read!
Think about what will interest your readers, while still relating it back to your business. You want subjects that will engage people while staying on-brand.
Facebook pages are filled with people asking for questions and advice. Join relevant groups to find out what people are discussing. Google search and online forums are also a great resource for this.
The best way to do this is to find out what questions they are asking. These questions will form the perfect subject for your next blog post!
For example – You own a cabinet making company. You see a post asking for wardrobe storage space advice. Voila! Here you have your next blog post.
"The evolution of the woman cave – wardrobe storage tips you NEED to know."
Target your audience with an interesting and share-worthy article that relates back to your business, without the urge to stifle a yawn.
Specialist content writing
Content writers make it their business to know your business!
Quality content requires more than just good writing. Background research is conducted into your business, your competitors, your target market, and what makes your business unique.
Using this information, we find the angle we need to provide your business with content that will stand out and grab the reader's attention, drawing them in with an article they will find helpful, informative, motivating, funny or just plain interesting.
Because really, no one needs to be boring. Not even in business.
Did you find this article helpful? SHARE IT ON FACEBOOK!