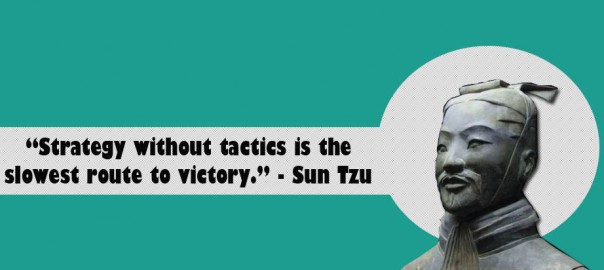 For web designers, it might be tempting to "chuck in" a content marketing strategy and a handful of Social Media Optimisation tools to increase your average sale.  It's smart. It's what your clients want and it cures their epic pain point: Online Marketing is So Confusing!
Content marketing is something that your clients are actively interested in but often baffled by, and you're probably the person they're going to ask.  So, what do web designers need to know about content marketing strategies?
STOP – Before you build tons of social tools into the website…
As far as web design goes, social media optimisation is important to help your clients easily share content and also grow their website stickiness.  But before you go installing Rich Pins, Open Graph, Twitter Cards and every other piece of code you can lay your hands on, you need to figure out what social media marketing they're likely to be doing.  You're in a unique position, you've got their brief, you know what they want to accomplish and you know who the customer is.  Creating a content marketing strategy, and providing the right tools is the next step, not the first step.
Who are their ideal clients?
It's time to organise their target markets into a few "human" personas.  "Mr Bulk Purchase" for example will have different needs to "Mr Try It First".  When you think about the kind of content marketing they'll likely be doing, you will be able to install the right tools on their new website.  "Ms Preparing For A Baby" will likely be looking to "Pin It" or "Like It".  "Mr Buy It In Bulk" however, may be more interested in longer content ready to share on Linked In. Understand their key markets and then tailor their Social Media Optimisation to those.
Similarly, pop-up email captures (shadow boxes) are a necessary evil (they greatly increase conversion) but if you client will be using a segmented mailing list, consider putting a third field in there that gives a clue to the visitor's persona, needs, goals or pain points.
Content marketing for the purchase cycle
While they're still researching a purchase, the client's potential customers are going to want to see blog entries… blog entries that lead to landing pages, newsletter sign up forms and the like.  The potential customer may be downloading four free content items before ever making content.  For this, you'll need to integrate your customer's mail client and create a way for them to easily update downloadable content.  You may even want to set up autoresponder emails triggered by those sign ups.  Delight them with all the little things that make their lives so simple!
Converstion tools for customers ready to purchase
Whether it's a shopping cart or an enquiry form, you should be making sure that the site is easy as pie to use – for both desktop and mobile users.  Short forms. Fast, single page check outs.  Thank-you autorseponders.  The thank you autoresponder is vital for increasing unique views, leading to further purchases, inspiring further action but also for set up of Google Analytics based goals.   It's important to make the customer feel confident about the enquiry they've just made. It's your job to put it all in place.
Content Analytics
There are a lot of good content marketing analytics programs on the market.  Whether you go hunting and find the right one for your client or you rely on Google Analytics and Webmaster Tools, it's your role to ensure they're properly installed and that they're as simple as possible for clients to use.  If you leave them confounded by the level of detail, who are they going to call – you – and to keep them happy, you're going to have to explain it all in depth.  Setting up their goals and automated reports in Analtyics software will make them feel in control of their content marketing strategy – and they'll tell their friends ALL about it.  This is a BIG small business pain point – be sure you're curing their pain!
As a web designer, a content marketing strategy is a solid way for you to increase your average sale and get your clients returning for "add on" work.  You'll position yourself as the go-to-guy-or-gal for all things online – which will convert to a BIG increase in your bottom line.
 What would you like to do now?

 How to use content to increase conversions

  Increasing conversions using Google Analytics Goals

 Need content created?  Learn more about our services