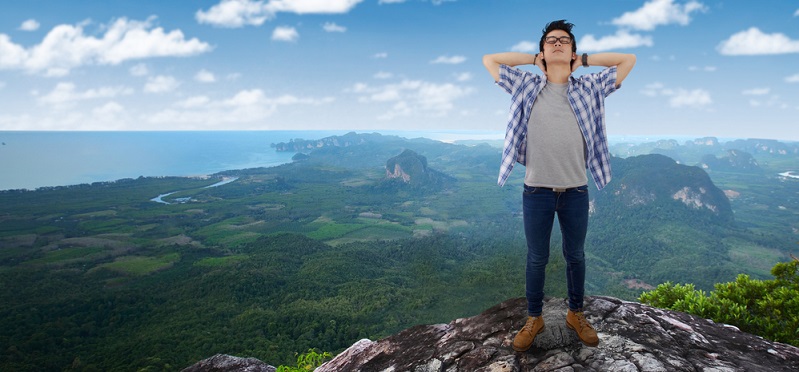 Can you start a business from nothing?  Next to nothing?  Is it a fairy tale / pipe dream? Nope. I did it, I started Talk About Creative from less than nothing… I used the money from my first ever job to register my URL.  It's not easy. Start-up marketing is not for everyone but if you've got a kickass start up business idea, I've compiled this mega blog all about free and cheap start-up marketing tactics for eCommerce entrepreneurs.
How to use this start-up marketing guide
The focus of this start up guide is eCommerce start ups.  If you're looking at a service based business, that's OK, same principles apply.  This guide is designed to help entrepreneurs who are "hatching their idea" and need free and cheap start up marketing to grow.  Over the years I've worked with over a hundred start ups to help them get their idea off the ground.  These came from all industries, from app developers to online stores.  The focus of this how-to guide is going to be online stores, in particular online kids boutiques.  I've worked with so many that I have some extremely useful insights into the industry – but the same rules apply across all start up businesses.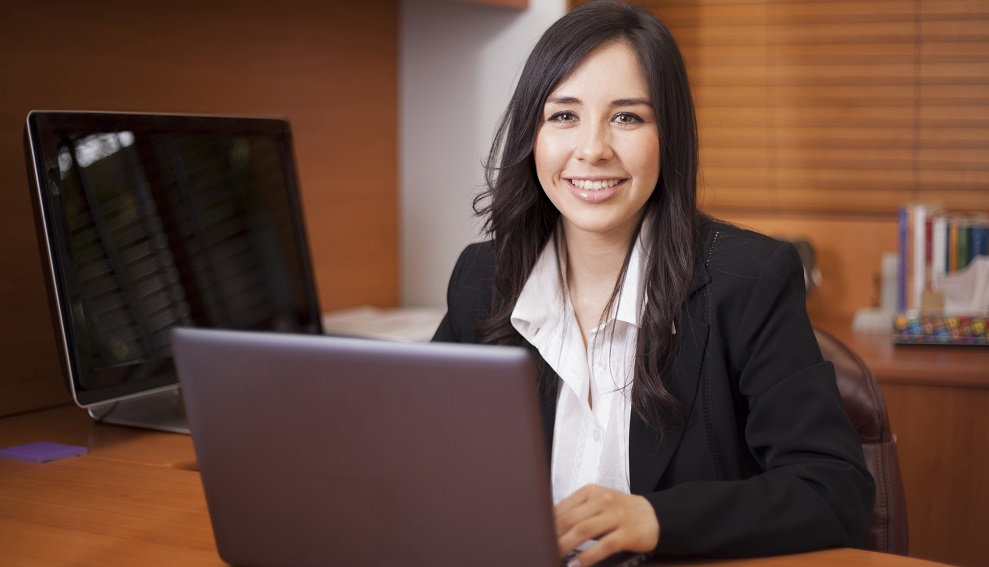 Internet Based Business Idea? Vital things you should know
Starting an internet based business from the ground up is usually seen as a way to bring money in with few overheads. And it is….for some – not so much for others.  It takes a hard worker, with plenty of personal resilience to succeed in the start up world.    To give yourself the very best start online, make sure you've considered these factors:
1. Market Research
So you want to sell uber cute baby clothes? Be careful, there are a lot of people selling them – what can you offer that nobody else is doing and is there a big enough market for it to make you some moola? If you can't afford a market research company (who can?) you can create your own survey at Survey Monkey to gauge what your audience wants. Use social media like Facebook, forums like Flying Solo and anywhere your target market hangs out to collect a solid number of responses (minimum should be 100). Ideally you'd get a big random sample but do your best. It might not give you a definitive answer but it should narrow the scope for you.
2. Snoop!
Become a Facebook fan or Twitter Follower or Google+ Circler of your soon-to-be competitors. Check out promotions that work for them, products that sell well, items that bomb and what they do that you could do better. Get involved with the chat check out the pages that their likers like and get a feel for what your future clientele wants. Check out their online performance statistics (see how to do that here). Just remember to be ethical, don't try to steal customers or harm their business in anyway.
3. Online Market
So, if this is going to be an online business, it stands to reason that most of your clients will find you through Google. Get familiar with the Google Adwords Keyword Planner. Put competitor's web addresses into the URL box and see what terms their website marketing targets. If there are only a few searches that are relevant to your new business and a lot of competitors, you might find it hard to make money (unless you sell a unique item for tens of thousands of dollars per unit). Take note of these keywords, you'll need them for your website.
4. Figure out how hard it's going to be
Use Moz to see who is linking to your competitors and how strong their sites are. Check their stats – as a general rule, anything over about 35/30/100/150 is going to take some SEO work (learn more here) to beat, how far will you be down the Google list? It's WAY more complicated than that but if all the sites that rank on the first three pages of Google have 60/50/300/5000 stats, you'll need a pretty hefty SEO budget for your new business.
5. What's in a name?
Sure, you want to call your new business the first three letters of everyone in your family but Karpetpopjac is hard to remember, not very branded and worthless as far as SEO goes. You have two options – go for brand or go for SEO – if you can do both, huzzah!
Exact Match Keyword Domains – there used to be a big advantage in registering your domain as your keyword but those days are gone, gone, gone. Don't sacrifice branding for this slim SEO advantage.
Register both the website and the business name with Fair Trading.
Register the business name for an ABN and "trade as" your website name (get advice on how to set up your business from your accountant)
Register the .com, .com.au and .net versions of both (it's about $12 a year each) to avoid future problems. Consider protecting your brand with plurals and variations too. See why here.
Put a 301 redirect in place to send visitors from your brand name website to your keyword website (this is super easy even if you're DIYing your website).
6. Brand it baby
If you're entering a competitive niche (like financial brokering for example) you'll need to REALLY stand out amongst competitors. Pick a strong branding position that is completely unique. If everyone else is doing the same mortgages for the same couples (usually through cut throat pricing that helps nobody) go something completely different that stands out and tell the world why exactly you're different. Maybe you'll specialise in public service employees (and their pay grades) or perhaps you'll target a geographical region. Maybe you'll be the honest, understanding female in an area full of male sharks? In short, be something desirable and be the hell out of it!  Learn more here.
7. Plan it
No point promising fast delivery if you are in an Australia Post black zone! Figure out how you're going to find the time/money/resources to pull off your value proposition and put a few good practices into place. Find a space away from noise and distraction. Consider time saving tricks like quoting templates, filing systems and the like. Then, do (at least a basic) business plan. Find the government supplied business plan template here.
8. Get help and advice
We luckily live in a country that has tons of free services for those who fit the criteria. If you fit the NEIS criteria – do it! Free small business certificate IV, a business plan mentor and a year's worth of income supplement! Visit government help sites and the Smartlicence in your state for advice on your legal and taxation requirements, for mentoring, free and cheap seminars, training, networking events and resources. In addition to government services, speak to an accountant or financial advisor about how much you can afford to spend and how much you need to make to keep the family budget on schedule.
9. Get online
Here's the plain truth, social media marketing is free any website worth having costs money. If you're targeting grocery buyers (women aged 25 – 49) go Facebook first. If you're going after the Gen Y kids, go Snapchat or Twitter, if you're going after business to business clients, go Linked In and Facebook, all free, all great places to generate leads and all ideal for testing your brand out. That's the thing, you'll eventually want to invest in a professional looking website, testing your brand out on social media gives you a chance to refine it, target it to your market better, get to know who buys and who doesn't, understand your industry better…..all the things that a start up needs to know BEFORE dropping a wad of cash on a website.
10. Choose your website well
There are a lot of factors that make up a good website, stay tuned for a full assessment of each option, but in short:
Free Builders: We do not recommend Weebly, Wix or other, similar products. Some perform badly in search engines, many have TERRIBLE on page optimisation and some just steal all your hard work. Just don't.
WordPress and Blogger: We recommend WordPress for building and paying for self hosting! That means that your website will be www.yourwebsitename.com not www.yourwebsitename.wordpress.com. If you don't pay that monthly hosting fee (from as little as $5 per month at a cheap and cheerful web hosting place like Crazy Domains – remember though, you get what you pay for) all your hard work goes towards improving WordPress's SEO! Too keep costs down, get a "pre-designed" WordPress template site that you can tailor to your brand.
Choose a good template from a reputable seller. We have used Elegant Themes before and have had good results. You may need help with the "c panel" work – which is the more hardcore stuff like setting the site up and then uploading it to your host's server. This will cost you between $100 and $200 with a local web designer. From there, the WordPress CMS (content management system, how you add stuff to your website) is easy to use and generally pretty good.
Template Sites: These are the "affordable" end of professional web design. A good template website will be designed by a professional designer, will look great, be completely customisable to your branding, give you access to all on page SEO elements (title tags, H tags, alt text, Google tracking etc) and for all intents and purposes appear to be a bespoke, expensive website…..for under a grand. This is a good option on a budget and also good if you are…. "technologically challenged" as a good template designer will provide phone support too. Why choose a WordPress site over a "coded site by a web developer"?
With web developers and hosted all in one web companies,  you're using their template, you're using code that you can't just take away. You have to stay with them! So don't choose anywhere that has a bad reputation for unreliable hosting, or over priced hosting.
Anything more than about $60 per month for a basic site is to be avoided. For this, you should get back ups, security and some basic admin services.  Remember, a WordPress template on cheap and cheerful hosting can be as little as $5 a month but you need to do all that other stuff yourself.  Be cautious also if there are only a few designs on offer and customisation is limited, as these could be used widely and you could end up with the same site as a competitor. Of course, always Google the provider for reputation too, you don't want any dodgy built in code…..
Bespoke HTML Coding: So beautiful, so EXACTLY as you want it, code so clean it sparkles, so ideal in every way…so much more than the deposit you put down on your house. A beautifully designed and built website by a professional web designer who knows their stuff (it's not just putting pretty pictures together, there's a lot of strategy in there) will cost you….the length of a piece of string if a piece of the cheapest string was $5000. Over investing in your first website is like over capitalising on a home, it's great to have something beautiful, but when you grow out of it in a few years, you're going to have far less to spend on the site you actually need.
Marketing Your Online Business – What you need to know first
Right, you've got a website and a market.  Now you need to start looking at how to make that market love you.  One of the biggest challenges I've seen with start up eCommerce businesses is the tendency to fall in love with products instead of thinking about what the audience will fall in love with.
It's all about the products
If you're serious about becoming a key player, you need to source amazing products that nobody else has. There's no point in being one of ten stores in the same market place stocking a cute item because you'll have no choice but to compete with those stores on price. It's truly about cool hunting. If you look at the most successful independent online stores, it's all about the most unique and interesting products in each category. While she may have some cross over with other sellers on individual products, her collection is completely different to any other collection. This is the basic essential of a successful online kids store – or any store that is in a highly competitive market place.
Be your brand
Make sure everybody knows what you do differently, include it in your tag line, prove it with the products you stock, write about it on your "about us" page – tell the world that you do something different and more valuable than all of your competitors. If there is a big enough niche looking for that exact service, you become their ONLY option to buy from.
Images Rule Online
So you make your own dainty little baby hair accessories. So delicate, and pretty and carefully sewn, every detail is perfect – now, slap it on your three year old, with her messy hair and take a photo on your happy snap camera with the neighbour's fence in the background.
This image doesn't say dainty and perfect, it says rough and slapped together. Your images are the most important sales tool you have. If you can afford a professional photographer (or a student photographer, or a friend with a bit of talent and a good camera) you'll need to learn some photographic skills quick sticks and then get yourself a copy of Photoshop. Gimp and Picmonkey are the industry standard free and cheerful versions of Photoshop.
If you have the time, money and inclination, a basic photography course will go a long way to making your business a success.
The best images by far have good lighting, are crisp and clear with all the detail showing and are isolated (so white background). Ideally you'd have one image of the product in great detail and one image of it in delighted, happy use by adorable and well presented children. You may get away with arty backgrounds or images if arty is the branding on your site but you'll always harm yourself with amateur shots.
Cash is not recyclable!
There is a culture of recycling money in the Facebook baby market and the same in the LinkedIn start up services market. Sure, all your competitors are talking to the same demographic but there are a lot of people out there – the ones who buy through Facebook or Pinterest are a tiny percentage. Recycling the same few dollars that float around Facebook is the fastest way to closing up shop. Use the real world to contact new mums in your area – it's not just baby expos, mother's groups, school newsletters and fetes, birth centres and services, parks – all these offer terrific marketing opportunities, just get creative!
Content Marketing
It's the new SEO – SEO 2.0 – or if you prefer, it's the yin to the SEO yang. Great content, optimised for easy access to Googlers is ideal for your niche as it's all about creativity and investing time – not spending buttloads of money! Creating website content that people love, want to share, tell their friends about, and link to is the best way to get your brand out there on budget. Be creative, be original and make sure you tell the world about it through social media and interacting with people in your industry. Create guest blogs with a fun edge, do co-operative giveaways, create fun sharable memes or just get your friends and industry buddies to share and create a buzz. Remember, if you sell a cute product, Pinterest is your friend!
Blogging ticks so many boxes!
Blogging not only works on a content marketing level, done right it does a lot of neat stuff
Build your website's overall SEO power

Builds individual page power

Builds branding

Ranks you for new keywords

Reaches new audiences
Basically, done right, blogging gets you a bigger piece of the pie. If you're not a great writer, you can hire someone OR you can use photography or video to create engaging content and do your best with the written content. Spelling and grammar checking is vital, so consider using a proofreading service.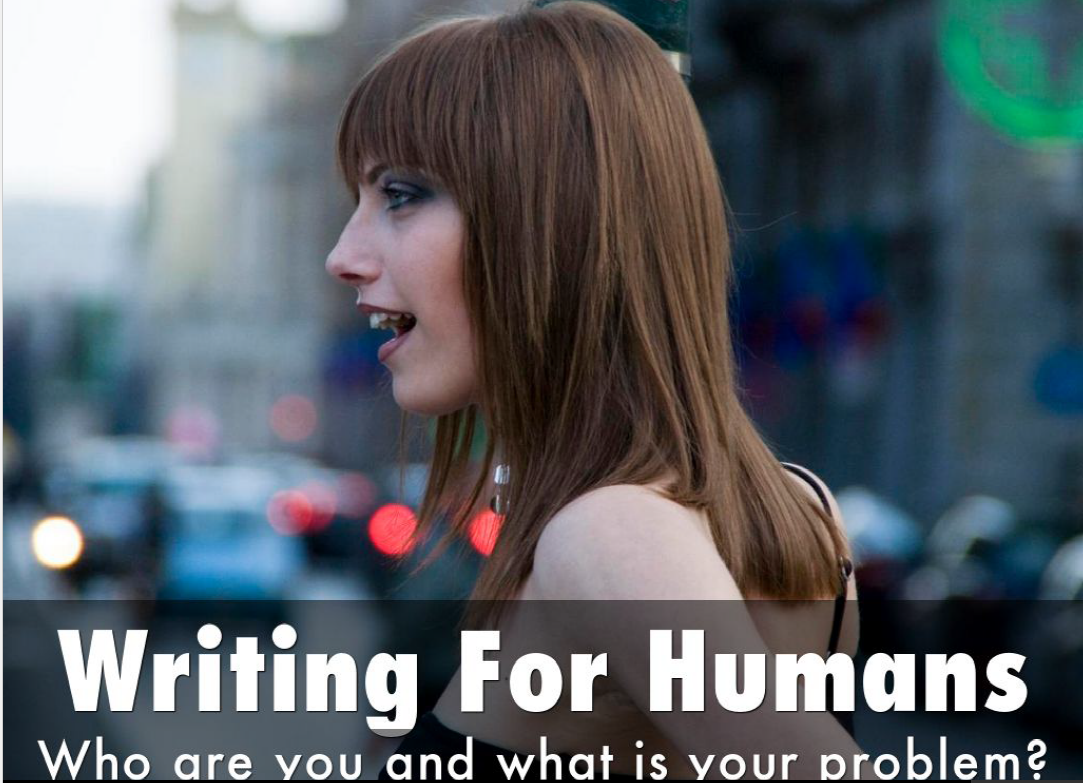 10 Ways Quality Content can Fix Your Online Marketing Problems!
Content Solves Everything! Luckily content is free or cheap to create and is pivotal to just about all start-up marketing plans.  Here's some pretty common problems that can be solved just by creating amazing content for your website.
Your website is new and not ranking
Google gives new websites a bit of a "Honeymoon" treatment if they're launched right. Getting this treatment to kick in can be tough. You need to ensure you're offering something that is unique to everyone else, that your site is fully indexed and that Google knows all about it. Write well and often from the start. Populate your blog with a variety of comprehensive, original articles and then link to them from trusted, authentic directories, blogs, forums and social platforms, especially Google Plus. If you publish to your Google Plus business page and then include the link using the link to button, it'll get indexed faster.
Your website only gets traffic from brand name keywords
This is a formatting issue. Start formatting content according to best practice on page optimisation. If you're in a very competitive niche, producing some white papers for publication on industry leading blogs and websites will help you rapidly grow your domain authority.
Including an optimised blog on your site and then doing some guest blogging on high quality sites will build the value of your domain quickly too.
Your website is always ranked a few slots below one particular competitor
You need to check out their site on Moz and compare their stats to your own. You can then check out their inbound links and see which of the higher quality ones (look for bigger numbers in the list) you can submit content to as well. Perhaps the competitor is writing for a business network and getting tons of link love. Is there room for you to write for them too? Do they have a competitor that needs content or an "expert" like you on their blog? Just be sure to get those links in exchange for your premium content!
Your industry is competitive, everyone sells similar stuff and they all compete on price
This is a branding and PR issue. Ensuring your brand stands out as the one that is different and getting people talking about it is vital. Once you decide your branding position, you should keep it in mind at all times, when sourcing products, posting on social channels or just chatting to people. Use that brand to then connect with bloggers and industry names that share your brand's values. Align with them and get them talking about what you do by providing them with content that is relevant to your shared industry position. For example, if 'quality, hand made baby clothes" is your brand position, find bloggers who write about unique and beautiful high end fashion and offer them guest blogs on how to pick if a garment is well made or likely to fall apart. This re-enforces your branding position as the "quality one" and gets you exposure to the right audience.
You can also subtly distance your brand from "cheap and cheerful" brands by writing content on topics like "what made in China really means" and the like. This content demonstrates what you do, without selling. That's where real value content marketing comes into play.
Your social is awesome, your blog is dead
Facebook and other social platforms is where a lot of businesses start out, grow, research, engage and sell before they have the budget to properly market a website. There is a new phenomenon in small business marketing where Facebook pages have 100,000+ fans but the website has zero traffic. To leverage your Facebook page properly, you should have social buttons on your site connecting it to your Facebook page (for SEO purposes) but you should also consider Social Media Conversion Tactics. Multimedia blogs are the best way to integrate a Facebook conversation directly into your blog. This involves directly embedding the Facebook conversation onto a controversial blog (amonst other things) so that they stay on your site. Giving your market a reason to click through to your site is vital. Blogging, sales, promotions, white papers, downloadable, infographics….all content that can pull them straight from Facebook onto your site.
You can also use a Facebook app like Rafflecopter to capture the email addresses of your Facebook fans. You can then add them to your mailing list and get click through to your site, not to your Facebook page.
Your industry is huge, boring and it's really hard to cut through
Insurance huh? Bookkeeping? Commercial cleaning maybe. Tiles? When there is a huge industry that's very, very competitive and very, very dull, content marketing and branding can make you the only choice. Here's the thing, differentiating your brand so it appeals more to one niche will change everything! Talk About Creative is a prime example of this. The SEO industry has happily made quite a lot of money by bamboozling and kerfuffling. It talks almost exclusively to men. It is all about being tricky tricksters. Talk About Creative's clients are 80% women. We attract people who authentically want an understanding of SEO. We attract people who need to use their budget wisely. This is a cut throat industry where we use our blog, Facebook page and "personality" to attract and "own" our own chunk of the market. You don't need a gimmick, or an expensive rich media package…. You just need to be highly appealing, provide useful content and have a great brand personality – one your market would like to go drinking with!
You're in the top slot for the keywords you aimed for
Terrible problem to have! This is where it's time to push forward and open up to new markets. It's like in traditional marketing where every woman in town shops at your store…. it's time to either get another town, more stuff to buy from you or start appealing to men and kids too. It's the same with keywords. If you sell baby clothes online and you're number one for everything to do with baby clothes, it's time to open a bricks and mortar store and sell baby clothes on the high street. Maybe you need to also stock childen's clothes…. Maybe it's time to look further afield – maybe to people who don't have babies but need to buy baby shower gifts. Identifying new markets can be done by researching keywords, then you need to market to them through your amazing content. Using the new keywords in blogs will start getting you visits from these new customers.
You've got a great site, it's ranking well but you're not making any sales
This is where market research is VITAL – unfortunately, market research is also EXPENSIVE. In the old days, you'd pay a pack of university students to stand on street corners and ask people questions or to call them during dinner to find out their opinion on shoes. If you don't have the budget for a focus group to come and read look at your stuff, use social media and newsletter. Ask your Facebook tribe which products they love and which they don't. Ask them how much they'd expect to pay for items. Ask them to go to your site and give you feedback. Use Survey Monkey to get them to answer questions about why they're not buying – offer a prize and make it more like a promotion than a favour. Once you know the issue, you can create content to overcome objections – maybe content that demonstrates the value of your product. You can also use this information to rebrand and push content that brings in a different target market.
People don't "get" why you're valuable to them
If you do something that's hard to explain or where the value isn't immediately obvious (like SEO for example) Infographics can sum it up in a way that is easily digestible. For more in depth explanations, white papers and ebooks will offer your potential market lots of great information and position you as the expert. If it's good enough, you may find everyone in your industry linking to your site!
You have an awesome product but nobody realises how awesome
Blogger outreach is a great way to get your product out there. If what you sell is so great, the blogger will give it a glowing review. Collect those testimonials and create Social Media Shables (memes) and testimonials for your website. Offering links to those giving testimonials is another great way to build up your list of recommendations.
Use Facebook networking and cross promotion to get exposed to existing networks of your ideal target market. Rather than building one new fan at a time, tap into an existing pool and get their influencers recommending you.
Give your amazing products to local charities and schools as fund raising prizes on the condition that they use them first – getting a few evangelists who have their own network is worth its weight in gold.
Creating Content to Market Your Start-Up
Content Marketing is all about adding value for your customers by skilful, informative, useful content creation and then amplifying it through marketing channels like social media and newsletters. Content creation can be as simple as writing a quick blog article about one of the benefits of your product or can be as complex as a full scale film clip. For small business though, developing great website materials on a budget can be highly effective – with these five simple rules.
Create specific content
Just like most small businesses are in a niche, the content you create should serve a niche. If you own a jewellery based business, don't just write a blog about "jewellery". Write a blog about "choosing white gold wedding jewellery – what to consider" The blog should be jam packed with facts, figures and "meaty" information that answers exactly that enquiry.
Relevance – avoid the big small biz mistake
Don't make the mistake of thinking relevant means relevant to what you do and what you want to say. Relevant content development means writing for the interests of your readers. Let's say you sell baby clothes and items for mothers to be – while you might believe that "organic cotton bibs" is relevant to your reader, they might actually want to know "What should I take to the birth suite". Talk to them about their interests, and you'll find your brand becomes one of them.
Make it easy to find and share your content
Do keyword research; make sure you're using solid, basic on page SEO techniques in every blog (check out our Blog SEO series for more tips). This will help search engines to send interested people to see your content. Add social media share buttons to every page and tell your readers to click them! It may seem obvious but people forget – it's OK to say "is this article helpful? Please click share!"
The key to driving customers into your sales funnel using content is getting their engagement.  If your blog promises to deliver something dull, they're not sticking around long enough to buy your stuff.  A great tool for getting them keen from the outset is the Co-Shedule Headline Analyser.  Enjoy that!
Say it in the right voice
Publishing your own materials should re-enforce your business branding. Using every blog item to further your brand development not only helps your business to grow but also helps your readers to understand that you are the brand that is…. Expert/friendly/helpful/funny – whatever you're trying to be, make sure your content development reflects it at all times. If you're an uber-professional, slick law firm, use third person formal business language. If you're a WAHM who sells nappy cakes, be friendly, use first person and include plenty of personal insights.
Content takes many formats
Articles, case studies, white papers, eBooks and web copywriting may be the standards in content creation but inforgraphics, video content, web seminars, games and social media apps sometimes say it better. So when do you need to go to more varied media sources?
Your website has a poor "stickiness" rate (use your Google Analytics returning visitor info to understand this)
You want to use video marketing to promote your website
There are too many articles on the topic already
There are complex numbers, concepts, procedures, instructions or statistics to communicate
Your target market likes to watch (as opposed to read, not anything weird)
You sell something that looks great
You personally, are the product
Keyword Strategy for Start-Up Marketing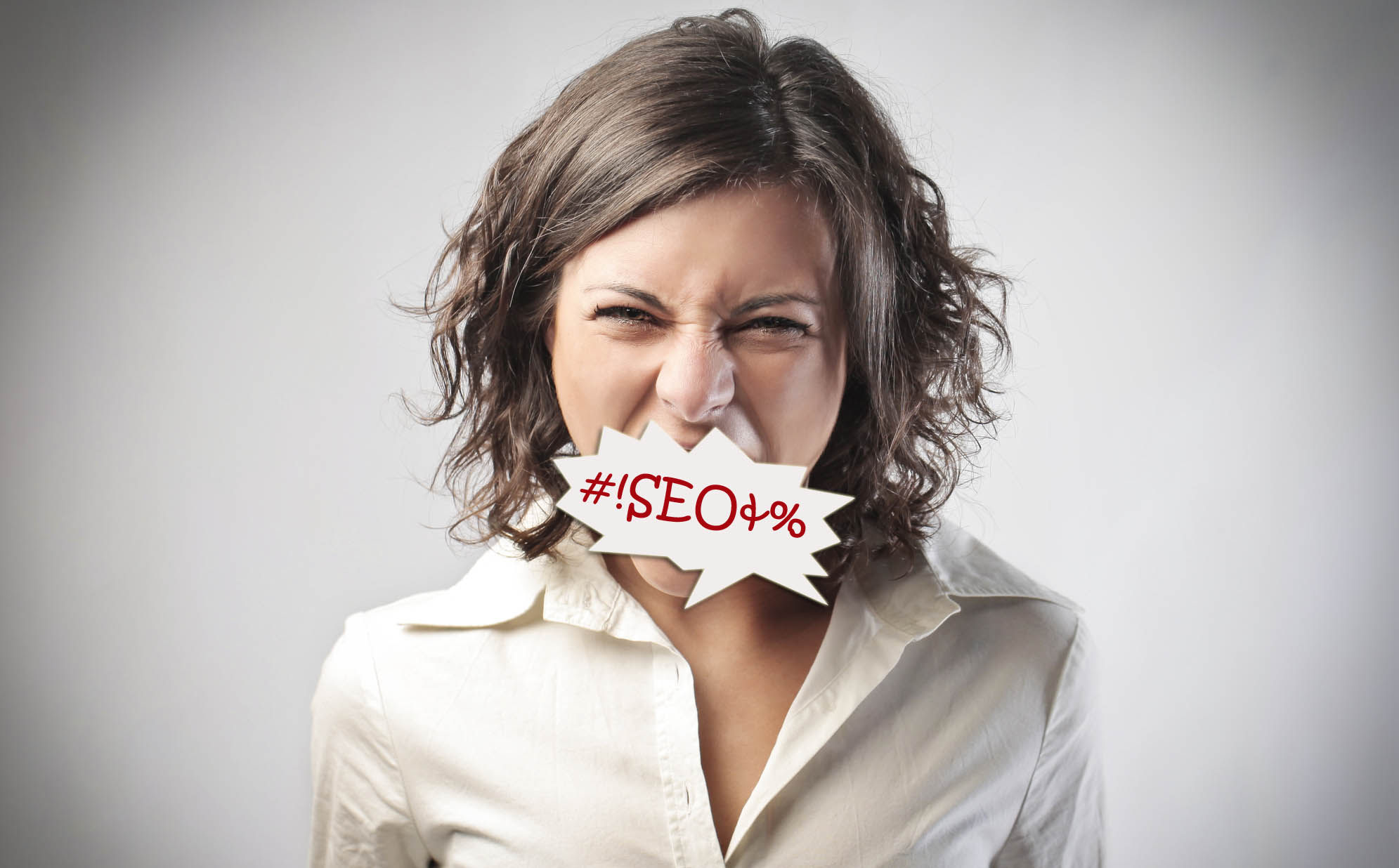 Talk About Creative gets a lot of work from our keyword strategy. Like, mind boggling. We have so many customers that I sometimes need a lie down just to comprehend how much work there is to do! We get work from three main areas – Search (around 50%), Client Referral (around 30%) and Social Media (around 15%) – the rest we can just call "other".
Our SEO strategy has always been heavily focused on keyword research and quality content marketing and it really works for us. We have however made one serious mistake recently – we got too big for our boots and we did it prematurely!
How we got too big for our boots
We got all cocky and decided to abandon a few of our very small keywords in favour of bigger ones. The business is rapidly growing, our organic link profile is positively burgeoning, so we got all cocky and ditched (well, took priority away from) a few of our little website keywords in favour of their bigger and shinier cousins.
How we did it prematurely.
We noticed that ranking well for our bigger keywords was bringing in plenty of enquiries from bigger businesses who needed bigger jobs. So, we went to town on the bigger keywords. We did it without waiting for our Analytics Goals to complete. We did it before we had enough data to really dig deep.
Converting keywords are expressed as percentages….not numbers
Part of any good keyword strategy is keeping an eye on the converting keywords – those that inspire visitors to take an action.
Converting keywords in order of success for our site:
1. *PINK ELEPHANT*
2. *YELLOW CHICKEN*
3. *RED LAWN MOWER BRISBANE*
4. *POLKA DOTTED SNAKE TAIL*
5. *TELEPHONE MONKEY HAT BRISBANE*
* You didn't actually think I was going to tell our competitors our keywords right?
Things we have recently done wrong with out keyword strategy
Abandoned (well, downgraded) certain keywords because they have small search numbers – keywords included:
1. *PINK ELEPHANT*
2. *BLUE CHICKEN*
3. *RED LAWN MOWER BRISBANE*
4. * POLKA DOTTED SNAKE TAIL*
5. *TELEPHONE MONKEY HAT BRISBANE*
We dropped the Brisbane from two, we shifted from Blue Chicken to Cobalt Gallus domesticus (the industry term), we went from Polka Dotted Snake Tail to just Snake Tail and dropped Pink Elephant altogether (not enough searches to make it worth our while)
Things to learn from this:
1. Conversion tests are measured in % so smaller keywords score well (we had more conversions on some bigger keywords but as far as percentages went, nothing came close to small and precise). You may miss just how well a keyword is performing because it's too small and gets lost in the crowd, when in fact, it's working it's little tail off for you. Keep an eye on your stats!
2. Don't abandon keyword until you've got enough data to know what's good and what's not (shall now go add them all back)
3. Just because there is a better keyword out there in industry speak, doesn't mean that the customers are going to Google it.
4. Highly targeted keywords, no matter how small, are worth it. They're easy to rank for and are the keyword equivalent of a passive income stream!
5. B2B's like Talk About Creative only need (and can only handle) a certain number of clients every month and this should be part of a keyword strategy. Local, niche and micro businesses can likely only handle a similar flow. Going after the big keywords has been a lot of work when focusing on more targeted but smaller keywords would have produced the same results.
6. Smaller keywords aren't great for growth. You need a "growth keyword" in your strategy as well as those converters.
7. Blog entries bring in a surprising amount of traffic. TELEPHONE MONKEY HAT BRISBANE was only found on our blog. Our blog has more views every month than our home page through a steady stream of niche long tail keywords.
8. Great, meaty content and long tail keywords go hand in hand and it's the direction in which Google has been headed for some time now.
When planning your keyword strategy, do as we say, not as we recently did. We're replacing our hidden gems with one and while reaching for the stars with the other.
 
Uploading Content: 5 Things You Should Be Doing Right
If you're uploading your own content, you may be skipping a step or two that could be detrimental to your website's performance. A few basic changes to how you upload content in your CMS can make a massive difference to how many visitors you get to your site. Luckily, they're all pretty easy to do – and easy to get into the habit of doing!  I recommend you do this next section step by step with content from your own site.  This is tough to learn in theory, easy peasy in practice.
Microsoft Word – Enemy of the Blog
It's a good idea to keep a copy of all your content on your computer – that way if your site goes down, you don't have to start from scratch – BUT, Microsoft Word and other word processing programs add a bunch of junk code (such as formatting codes) to your content. This is like the ice-cream sundae of web content – it looks pretty and makes your content easy to digest but it makes "your back end fat". To strip away that code, you need to first paste your content into a program like Wordpad or Notepad. From there, you can copy and paste right into your website. Some CMS (content management systems – where you upload your website content) will have a pop up window that strips this code for you.
Uploading H Tags
Are you guilty of boldness? Bolding headings on your blog does, well not much. Google barely acknowledges bold. It looks for H tags. H tags make words on your blog appear different. So, maybe the main heading font looks 2 points bigger and bold. Sub headings look 1 point bigger and bold and maybe a few dot points just look bold. To do this, DO NOT CHANGE THE FONT. Instead, you should add H tags. There are two easy-peasy ways to do this. In WYSIWYG (where you upload to a page where you can't see any HTML code) you paste in your content, highlight the heading you want to change and then go to the formatting menu. Often, it will look like the font box in Word and will say "paragraph" by default. (Check out our on page SEO trouble shooting section for a screen grab from WordPress.) Select the heading you wish to display and your CMS will do the work for you.
The other easy way is to add the HTML tags before you even upload and then paste it directly into the HTML view of your CMS.
Once you've written your content, go through and add header tags. How? It's easy – to open a H1 tag it's </H1>
and to close it it's </H1>
That's it, just put those at the beginning and end of the main page title and you'll mark it H1 – and Google will know that it's important. For all sub headings on the page, it's
and
and for all sub-sub headings it's <h2>
and </H2>
In most CMS you can go all the way down to h6!
To upload, there may be a little button called "kitchen sink" on your CMS (especially if it's WordPress) or you may be able to click the HTML button directly. That's it, you're done!
Keywords in H Tags
H tags alert Google to the wording they contain. That means that when Google's computers (aka Spiders or Robots) come to your site, they look for the words inside these H tags to know what the site is about. You should include your keywords, words related to your keywords and synonyms of your keywords naturally in these H tags. They don't have to be in every one but they should be there somewhere and they should be peppered throughout your writing. Don't stuff. Stuffing keywords will get you in trouble!
Remember also to upload keyword rich meta titles and descriptions. Ignore the meta keywords tag, Google does!
Uploading with purpose!
Why write a blog? Why write a new page for your website? There are dozens of reasons for blogging but the overall purpose should be to increase buyers! For that reason, you should be creating a funnel for your blog readers (or readers of a new page on your site) to reach your money pages – where they can buy, buy, buy and check out. So, writing a blog for a business page isn't just for fun, it must serve a purpose too. If you own an online kids boutique and you want to write about your horrendous experience trying to get the kids out the door – you can make it a light and fun read (that keeps your readers interested) but you should also find a way to get them to your money pages. So, maybe you sell lunch bags or school backpacks? You can include a mention of them without sounding salesy and divert readers there via link – do it at a time when they're feeling your pain about glad wrap when you're tired or school bags that look cool but are harder to pack than a tent in the wind. You can add a little ad at the bottom of the article talking about all your time saving products. You can even just blatantly say – so, I've had a rubbish morning, help cheer me up by having a squiz at my new stock! It's all about knowing what your readers respond to and getting them to click.
To create the link, simply highlight the keyword (so school backpacks, not click here) and create a link to the school backpacks page. This helps keep the page ranking in search results, keeps it indexed and passes the SEO power of the blog article along to a money page – it's all good for SEO!
Uploading content for stickiness
Blog stickiness is the term used to describe how often they come and long people spend on your site. If you are finding that your bounce rate is high, that you have a low number for "pages per visit" and that you have low "returning visitor" scores, it's all a sign that your site isn't sticky. To improve stickiness, you should:
Start creating weekly blog series – maybe Wordless Wednesdays or Tips for Tuesday or A Drawing a Day or something that gets your core readers back regularly.
You should also, always promote your blog posts on your social media channels so your tribe are reminded to come back and you should set up an RSS feed for your fans to subscribe to.
At the bottom of each post you write, be sure to add links to topics that would interest the same audience member. So, if you posted something on saving money, links may be to tips on DIY or making preserves or how to repair clothing…..while the content may be in a different category, it will appeal to the same person.
Create a

Chrome App

or Firefox App, Apple and Android App that keeps your logo on their browser or screens 24/7 and gives them an easy way to come on back. Doing this is easier than you might think.
Also, make it easy. Don't make people like and share you on Facebook just to read your stuff. Don't make them sign up for junk mail just to make a comment. Be an easy sanctuary for them to come, read and spend!
Product descriptions are your 24/7 sales reps!
A product description shouldn't just tell your readers what the product is – it should help them to decide to buy it. There are a few key factors to consider when writing a product description for your website. Here are some product description examples to help you out!
Keywords and Headers
On most e-Commerce sites there will be a single "shop" page and then individual pages for each item. A good shopping cart will let you optimise every single page ( see our section on on page SEO) for a long tail keyword. You may end up doing hundreds of product descriptions so keyword research probably isn't a practical option but common sense will do the trick just fine. Create a page title and page headers that contain your keyword and name the photograph with that keyword too. You should then edit your photograph's alternative text (alt text) to include the keywords as well. Note though, mix your descriptions up and add plenty of related words so that your site doesn't appear "spammy" to Google. Make sure your product description is fairly long – a minimum of 50 words – so that Google sees that the meta data (tags) are relevant to the content.
Product Description Example: H1 Tag and Page Title SEO
Girl's Pink Singlet Size 1 – Adorable, Unique Printed Bonds 100% Cotton Soft Pink Singlet
This gives you some branding but also allows you to be found for a combination of long tail keywords – Pink Singlet Size 1, Printed Bonds Singlet, Unique Pink Singlet Size 1 etc while telling customers EXACTLY what the product is. Depending on how your shopping cart is set up, elements of your tags may be used on a second page, so keep all the keywords in the same "vain" so that your shopping cart is strong in search results.
Your item's branding
Product Descriptions are about making each individual product more desirable to the right person – the person who will BUY it – think of them as mini-product branding tools. Using product descriptions as part of your overall branding strategy will help you to re-enforce to new customers what you believe in and why they should buy from you. When uploading your products and writing your product descriptions, consider who will buy each item. Don't just think "mums of girls size 1" because that means you're competing with K-Mart, David Jones, Crazy Clarkes and anyone else anywhere on earth that sells size 1 girl's clothes. Why does this mum go searching on the internet for your product? If you don't know, ask! Ask on Facebook, use Survey Monkey or just ask your customers what they liked about the product they bought.
Example – A BAD product description
Pink size 1 printed cotton singlet – slogan "Just Too Cute". All cotton, Bonds brand, hand dyed.
Example – A GOOD product description
Be the ONLY mum with a "Too Cute" little girl!
Check out this adorable, lolly pink, 100% cotton printed Bonds girls' singlet with slogan "Just Too Cute". Completely original and exclusive to Your Business Kids Clothes so you'll be the only mum at the park with a little girl who is "just too cute". Created from the highest quality Bond's 100% cotton singlet, it's guaranteed to take whatever your toddler can dish out but still be soft and natural against her skin. This size 1 pink singlet is hand dyed by Your Business Kids Clothes, using only natural dyes – so you can be sure that your baby is safe from harmful chemicals. Click order now and this gorgeous pink singlet is available for fast, FREE delivery – just quote Pink001 when ordering!
This printed singlet is the ideal gift for the mum who likes to stand out and be unique, or the little girl who is just too cute!
What makes a great sales pitch?
Helps the buyer to decide to buy (THE ideal gift for a mum who… Your child will be the ONLY one wearing it so she'll be "special")

Explains the benefits, no the features (guaranteed soft against her skin)

Describes the product EXACTLY

Fulfils the underlying emotional need for purchase (mums who want to be original, stand out and be special, to have others comment on the cuteness of their children)

Give any functional benefits that are relevant to the purchase (easy free delivery for "want it now" or busy mums)

Gives clear instructions on what to do next. (order now for free delivery and use this code)
Remember that each product description is your sales person online. You're not there to show customers around your shop, but your product description is. It's too easy to upload a photo and write a quick product description about the features of the product. The problem is that this product description WON'T sell the product for you – and that's what it's all about!
Need help with product description writing? Check out our product descriptions section for our services, our product marketing section for help and our small business marketing section for examples of our branding work.
Facebook Marketing and Business Ideas
Facebook is nicknamed "mombook" in some circles because the kids have all run off to Bebo or whatever the next big thing is this week and the men are all over on Twitter where you don't have to express your feelings so much. All this leaves mummies to their favourite platform to hang out, chat, share images from Pinterest (their other favourite place) and to build a GIGANTIC and lucrative network of WAHM businesses. So, what's the problem?
Facebook is a crowded little market place – for some kinds of business
Being mums, there are plenty of baby and lady products being peddled on Facebook. Herein lies the problem. Although we all love to look at pretty things, it only takes one or two to undercut and it all comes crashing down and everyone starts competing on price. Great for the consumer as there's always a 30% off sale to be had, but terrible for businesses designed to buy groceries.
How do you make money selling stuff on Facebook?
There is a metric ton of money to be made on Facebook. It's everywhere and if you've got mad Facebooking skills (which you will have if you've tried to run an online baby shop) you're going to do very well – IF you have the right branding and the right product.
First, if you're set on a baby brand, you want to be the world's greatest cool hunter. With the world's greatest and most exciting products. With the world's greatest and most unique branding. And the world's greatest and most unique personality. If you're selling what everyone else is selling, then it's going to come down to branding or price. You'd best decide which you'd prefer.
If you don't have the mad Facebook Marketing skills?
It's time to diversify. Here's the thing, I've searched everywhere for gifts for men through our expansive Facebook network. Personalised ones, specifically. There are approximately 50000000 places to get personalised baby gifts and one place to get personalised men's gifts, and they didn't have the colour I wanted.
I'm not saying men's gifts are the answer, I'm saying, is there no room for branching out and finding a few different items for a different demographic? I see a million baby shops and nothing for tweens and teens. I see a squillion mum gift shops and nothing for grandma (and grandma is Facebook's fastest growing demographic).
Ideally, you'd establish a new brand "just for tweens" or "just for pets" or "just for dad" and become THE ONE who does dad gifts. If you don't have the time or website or resources for that, become the one that has a unique selection of "tween", "grandpa" etc. I'd buy from you in a flash.
Facebook marketing, and all social media marketing, is all about relationship building and being awesome, you can do that across any business on Facebook, you might find a gold mine, just below the surface, under all those awesome baby clothes. Learn how we can help.
Dealing with jerk competitors – a bigger issue than you'd expect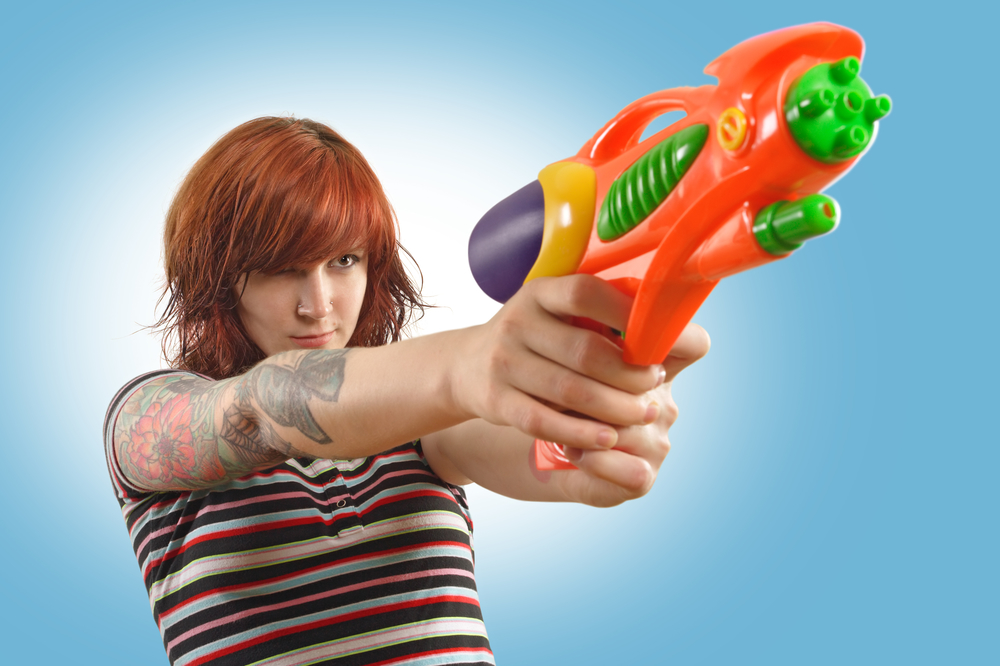 I have a lovely, savvy, credible, ethical client who has built her little Brisbane business from a handmade hobby to a wholesaling little powerhouse. She has one problem, one of her competitors is a Jerk. The competitor is a much smaller business that goes hard to pick her customers off by using explicitly targeted price driven marketing – so in a nutshell "we're $X cheaper than them". What do you do if your competitor is overtly targeting your brand? Undercutting your prices? Being a social media jerk?
First, step back and get a little perspective.
If you're talking Pepsi vs Coke, it's a big issue. If you're talking the only two hairdressers in a remote town….it's an issue but your reputation will likely carry you, if you've got a good one. If you're talking online boutiques where the majority of the competitor's sales come directly through Facebook or a single market, the issue may not be as you think. Even if they're stocking your exact range from the same selection of suppliers
In the case of my client, the competitor has little to no impact on search results and has just a smattering of potential referrals from very, very small businesses. The client is ranking number 2 (occasionally number one) for the main product that they have in common and a vast selection of other keywords. So, in reality, it's just a Facebook page that's the issue.
This is just another reason why it's vital for small business to have more than just a Facebook page for longevity!
Second, the numbers….
The Jerk has 2000 fans. With Facebook reach the way it is, she'd be lucky to be reaching half that a week (chances are it's much less). So, in reality, it's only those 1000 fans seeing her content. If she has a typical conversion rate of 1%, that's 10 sales per week. If her hard core pricing strategy results in greater sales, then let's say 50 sales per week (so, so generous). The product itself is quite affordable and the average sale value is likely below $100… for my client. For the jerk, it will be much lower as she's selling at cost plus less than 15% so the profit on each sale is almost nothing – and in fact, when you take hourly rate into account, she's likely running at a big fat loss. But that's OK right, once she steals all my client's customers (she's fixated on my lovely client with her solid reputation and strong network) she'll be golden right? Not really….
Third, the initial impact
Let's say the jerk manages to steal 10% of my client's customer base, then what? My client loses the bottom 10% of her customer base, the ones who are focused on "cheap" who likely squabble over postage and are always after something for nothing. The customer base where the average time taken on each (low dollar value) sale is high and high stress. Instantly, my client's hourly rate goes up – even if her sales take a little hit.
Meanwhile over at The Jerk's place, she's rolling in new customers, more work than she can handle because they're all squabbling over postage and wanting something for nothing. BUT the sales are ROLLING in, what she's doing is working! She redoubles her efforts to become the CHEAPEST BRAND IN TOWN. However, targeting my client gets fewer new sales as the bottom ten percent is already gone – the remaining customers love my client for her good reputation, quality products and because she's just a good chick all round. The Jerk needs to go after a different competitor. Good news for my client, her industry is having the market segmented off so across the board her competitors are losing their cheap customers. Everyone is in a little panic and hating on The Jerk. Her reputation starts to plummet.
Fourth, The Jerk's problem.
The Jerk has way more work than she can manage – she's getting stressed and her kids/husband/mother/friends are complaining about how she's working too much. It's time to take on a part timer to help pack orders. And maybe a contractor to manage the Facebook page. She is feeling overwhelmed by her lack of business sense and needs to learn bookkeeping quick smart – and buy some software to help with that. Then the website goes down and she needs to get it rebuilt and to pay for better hosting so it doesn't go down again and it's still not ranking anywhere, it's probably time for some SEO copywriting and some link building, in short, The Jerk wants to go pro.
But, despite all the payments coming in, there's no profit coming in. She's selling tons of stuff. She's having sales every week and the customer base is growing like mad. But, she can't afford a minimum wager for 4 hours a week to pack orders. How can that be? It makes no sense.
She'll put prices up. Just a little bit. Not as much as the competitors, just a tiny bit.
Bam, she loses 10% of her customers and starts down the slippery slope – but no worries they were the lowest end of the lowest end. Who cares right?
She's got enough money for her four hour a week worker but their four hours are FULL and she's still working to capacity and having that person causes extra admin and she needs some new skills like management, and bookkeeping. Damn, another price rise. This time, she's going to have to pull back on the "we're cheapest" branding as she's now slightly dearer than the next cheapest in the market.
Fifth, death to The Jerks
With each price rise, The Jerk loses her core base of customers. Those remaining wait for her sales only and will never, ever pay full price as they've been conditioned to expect her to have sales frequently. She has no branding to speak of as her brand was "the cheapest" and those quality customers who prefer value over cheap won't even look at her as her reputation is shot to bits. With no brand, no reputation and no profit, The Jerk starts desperately reaching out to new customers. This means building up a whole new network who didn't know her as "The Jerk" but as a whole new entity. She starts by doing desperate Facebook promotions and networking (posting "like my page pleaaaaaaaaaaaaaassseeee" in every group) and getting largely ignored.
The Jerk decides it's all too hard. She puts the business up for sale. The industry know her and don't want a bar of it. If she's lucky, some newbie on the scene will buy it without doing any research and then spend a year re-educating the market. That's if she's lucky. Typically though, she'll be forced to sell off her stock at a loss just to recoup what she can. My client and her reputable competitors will pick up a ton of cheap stock and have a little pay day. The bottom 10% will return to the fold, chastened and with more realistic expectations. Again, good news for my client.
So what do you do when there is a Jerk in your industry undercutting on price and targeting your customers? Try not to take it personally, focus on making your brand STRONG, on building your reputation, increasing your website's performance, getting more referral customers, increasing CRM (customer relationships) – just being the very best you can be. Because in the end, you'll come out of this on top!
Myths about Online Marketing Start-Ups
After a year of doing Five Minute Fixes and answering quotes, two years of running a Facebook page and months of Q&A sessions, I have noticed a few myths, fairytales and misconceptions about various aspects of online marketing. The same ones keep coming up, over and over.
Myth: SEO is extremely difficult – a highly profitable myth
OK so I blame my competitors for this one. They have learned that by spreading this myth about, they can not only get more clients, but force those clients to pay extortionate fees! The truth of the matter is this….keyword research is a bit tricky, staying on top of best practice is time consuming, but the rest of SEO is simple. SEO is basically made up of LOTS of simple tasks. You can do one or one hundred, every little bit helps. The more you do, the more you learn, the more you understand and really, it's all pretty simple.
Myth: Facebook is a brilliant place to sell products – but there's a troll under the bridge….
Nope. Facebook is brilliant place to meet customers, brand ambassadors and network partners and to increase your website's performance through social shares. Selling to them on Facebook will at best, get you one or two sales, at worst, annoy all your potential customers. Besides the whole, "no hard sell on Facebook" rule, the other flaw in this myth is that you don't want to convert sales on Facebook. Facebook's algorithm is actively trying to eliminate salesy posts – so it's not just your audience that will punish you!
Ideally, you want to convert on your website, that's where the customers can buy more, spend securely and refer their friends…to buy, not chat. Moving off Facebook gives you a captive audience, away from their wall, where your competitor's messages are constantly distracting them from the task of buying your stuff, signing up for your mail out and generally converting from player to payer.
Myth: Email Marketing is spam – OK, so this one is borderline true
This one is 99% true…but as an authentic, valuable brand, you're the 1%! Email marketing, including newsletters has the prestigious position of being the single best converting form of advertising. In fact, the statistic goes that the average return on investment is $42 for every $1 spent – pretty sweet really! This stat is skewed a bit by the big brands offering freebees in their email marketing but, written well, your email marketing can work its e-butt off for you. Make it valuable, don't sell too hard, don't do it too often, offer something they want to read….. and you're not a spammer; you're a business with great CRM!
Myth: Website video is a must – a web marketing fairy tale
Hands up who immediately clicks away from a website with an auto play video…. Homepage video marketing reminds me of Flash…it's pretty and fun and novel the first six times, after that it just gets in the way of how you enjoy a website. Like everything on your website, it if doesn't add value, it subtracts value.
Video, like all multi-media content is extremely useful if that's what your audience wants.  It's good for SEO.  It's good for explaining difficult concepts. It can be a pretty way to set yourself up a product look book.  It's great for educating visual learners and it gets bonus reach on Facebook – but video for video's sake is just as annoying as flash animations for no apparent reason.
Myth: $20 for a thousand SEO backlinks….I can't lose!
The cheaper the backlink, the spammier it's likely to be. Just about all search engine algorithm updates these days are about identifying spammy characteristics and penalising them. You may not lose today but you leave yourself WIDE OPEN for major loss in the future. Backlink building reminds me of Aesop's Hare and Tortoise fable – slow and steady wins the race!
If you write a high quality guest blog today and submit it to a high quality site, you'll get one quality backlink and get a tiny boost in search engine performance today (if you've done your research right). In one year, that backlink will not only still exist, but it will have gained page rank and aged authority, delivering a good SEO kick! If you buy 100 spammy backlinks today, you'll get a small boost in search rankings today but in a year, they'll be long gone (spammy links don't stay in the search engine indexes for very long) and you'll need to buy another 100 spammy backlinks. Even worse, they stay in the index and you get a penalty for buying spammy backlinks – it's lose-lose. For small business, quality over quantity wins every time!
Myth: Prettiness over performance
It's what we call the graphic design disease. Fill your website with fabulous designs. Create your own visual branding extravaganza and it will sell itself/ Make the whole site a cluster of jpegs and galleries and turn every page into a stylised portfolio….for nobody to see, ever.   This is a big thing for online stores, but an even bigger thing for photographers and graphic designers.
How to do it well
Sure, it's great to have an online portfolio to send your prospects to, link to from Twitter, to make your competitors seethe with jealousy – but none of those will bring in strangers who need your service. The good news is pretty and performance can live side by side. In fact, if you're a designer worth your salt, you'll know that most clients need to find a way to make text and image work together. Showcasing that you can do that is showcasing your brand, just as much as pretty pictures. Making room for text on your website is essential, and the good news is, so many of your competitors are opting for the myth, that there's a real opportunity for you to perform!
Myth: Far flung freelance writers and designers are so cheap, it's worth the gamble!
Regardless of the star rating, no matter how tempting the price, hiring a far flung freelancer is risky. Allowing a freelancer to log in, and muck around with your website is not only risky, it's insane. A freelance web designer may not be protected by insurance. Freelance writers may call themselves copywriters, or even SEO copywriters, when in fact, they're scrapers or spinners or other dodgy, penalty attracters. Unless you know all there is to know about the service you're offering (so you can without a doubt), spot a dodgy job, hiring a freelancer is a massive risk. The further flung the freelancer, the harder it is to make them accountable for mistakes. The cheaper, the less likely they'll be putting in the right effort needed to talk to your market!
Myth: Your competitors are evil online marketing genii.. Mwahahahahaha
In my experience, start up owners know surprisingly little about online marketing. Despite being around for so long and creating such HUGE leads, small business has been slow to adopt clever online marketing strategies. Most questions I receive related to keywords, content optimisation, backlink building, community engagement and branding basics. These are mostly online marketing 101. If you, as a small business owner learn the basics, you'll likely find yourself ahead of 90% of your competitors, certainly enough to reach the first three pages of search results.  From there you need to keep learning and keep pushing.  Which is pretty much what owning a business is like every single day!
Myth: Small business can't take on big business
OK, so every big business that exists had to start somewhere. The mistake a lot of small businesses make is to do online marketing like a big business. It's a hangover from old school 80s style marketing where you projected success to become successful, whereas today's marketing climate prefers authenticity and community over exclusivity.
How to do it well
In a nuts and bolts sense, the approach of small business online marketing is very, very different to that of big business. From keyword choices, to community building strategies, to how viral messages are spread, there are big differences. The key is to always plan for growth – while you build at your current level, have one eye on the next level. Slowly but surely build your site up for more competitive, bigger keywords. Slowly but surely, build towards alliances with bigger businesses in your social media networking strategy. Keep one eye on your branding – while it might be all about small business today, make sure you're showcasing your benefits to bigger businesses too. Keep an eye on trends in your industry, change where your industry changes, try to be ahead so you're an innovator – that's a great way to grow.
Our Start-Up Marketing Packages
Entrepreneurs have to learn everything about everything… if this is something that just sounds like a poor investment of your time, we offer a "start-up marketing package" that takes care of all the things you can muck up if you do them wrong.  It's priced to suit a start-up with marketing budget but not TONS of marketing budget.