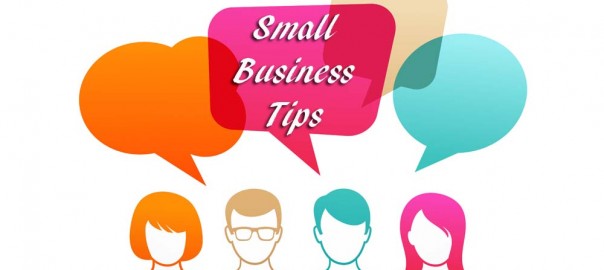 This is a part of our series on Small Business Tips written by both the Talk About Creative team and guest experts.  This is a contribution by Guest Blog by Gosia Slotala of Shelcom Corporate Services.
Risky Business – Business Structure Types in Australia
The four most common business structures types in Australia are: Sole Trader, Partnership, Trust and Company. There are pros and cons for each business set up and many things to consider before choosing the one for your particular situation. Before making the decision about the business structure type you'll use, it's important to consider the impact of each.
The expense of each business structure type
Sole proprietorship or basic partnership business structures are inexpensive so set up. If you want to trade you will need to apply for an ABN. You may also want to set up a business name. Currently, business names are registered on a state by state basis, meaning that registering your business name in one state is not much of a cost, however registering a business name in more than one state can quickly add up. A company registration can range from about $550 – $800. If, in addition to a Pty. Ltd., you would like to establish a discretionary or unit trust, the cost rises again.
The legal aspects of the structure of your business
Again, sole proprietorship and basic partnerships are easy structures to set up. Sometimes all you need is an ABN to trade or to register a business name. Setting up partnership agreements would be sensible, but is not too difficult to create. Establishing a company and/or a trust involve more work. An entity such as a company must abide by the strict legal requirements of the Australian Securities and Investments Commission. You need to familiarize yourself with all your legal obligations and understand your responsibility so that you uphold them to the highest degree.
Your financial situation
Do you have a lot of personal assets that must be protected in a high degree, or do you have nothing to lose? If you have substantial wealth that you must safeguard, you should choose a business structure type which will protect your personal effects. A company for instance, is a separate legal entity and provides limited personal liability.
Public information and business structure types
How public do you want your company to be, or how much information do you want to make available to the outside? A Pty Ltd. Company for example has to make financial data available to ASIC. If you have an ABN outsiders can look up information on who registered the company and when. If you are setting up a public company, financials are made available for the public. Sole proprietors and general partnerships offer the most privacy.
Legal risks in Australia
If the business is risky or you know you're taking a 'chance' on an idea, it is important to protect yourself. Setting up a company and a discretionary or unit trusts adds extra protection to personal assets. In Australia, a sole proprietorship or basic partnership provides no asset protection and the proprietors are personally responsible for all debts.
Your vision for your business
The legal structure type you chose for your business dictates the degree of control over operations. As a sole proprietor you control the business to your particular liking. Once directors and shareholders become involved the flexibility and control becomes more complex.
Legal structures for nationwide business
How far do you want the name of your business to span?  You can choose to operate simply under an ABN that is Australia-wide but you have only minimal protection, or you can register a company name which spans countrywide and gives you exclusivity for the use of that name.
Legalities of selling a business in Australia
If you want to have an easy exit or know that you will be selling, a sole proprietorship will allow you to do so quite simply. The more assets and parties involved and the more complex the legal structure type, the harder it will be to sell as all parties must be in agreeance on all matters associated with the deal.
Taxation considerations
Certain structures such as trusts provide greater flexibility for income distribution which in turn affects tax rates. A sole proprietor for example, is personally taxed on the income of the business usually resulting in falling into a high tax bracket.
Structuring for growth
When starting a business your goal is to succeed and grow. It is imperative that you choose a business structure type which allows for expansion. Remember the legal structure of a business can be changed, you are not permanently locked in to your decision, but all changes involve time and additional expenses.
Guest Blog by Gosia Slotala of Shelcom Corporate Services. Shelcom Corporate Services does business name registration and a variety of services involved in company registration in Australia. If you are still unsure which business structure is right for your business, please use the free business structure wizard. All it takes is 60 seconds and according to the specific answers you provide will help to guide you towards the right legal structure for your business.