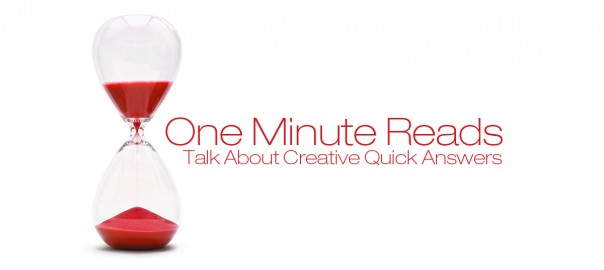 Small Business Problems:  I have no time.  I need more search traffic.
This article will take you less than a minute to read and give you all the info you need to bump your search traffic.  SEO for small business is made up of thousands of possible tasks that can take forever to complete – but these take no time at all and will set you on the right course!
You've created some content, now to get that traffic!
Minute One – Meta Tag Optimisation
Decide what your content is about and summarise it in 2-4 words.   Search it.  Does your post belong in that list?  Did Google suggest any variations?  Pick one.   This will be your keyword.  Add it to the URL of the post, the meta title, meta description and the alternative text box of any images.  Use Yoast if you're on WordPress and this all sounds like double dutch!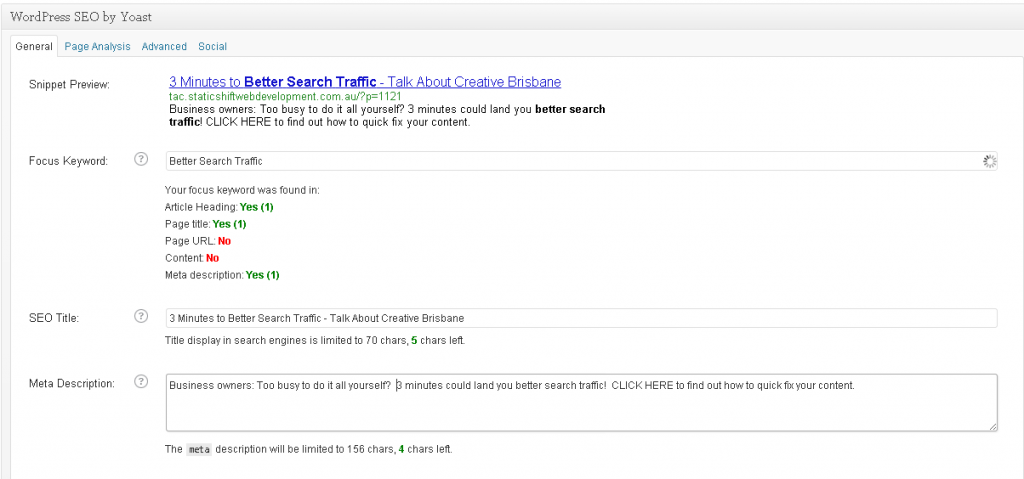 Minute 2 – Content Optimisation
Break your into readable chunks with attention grabbing headlines.  Apply a Heading 1 to the main title, and Heading 2 formatting to the sub headings.   Add your keyword, related words, synonyms to your headings and your content.  Don't go nuts, just a smattering.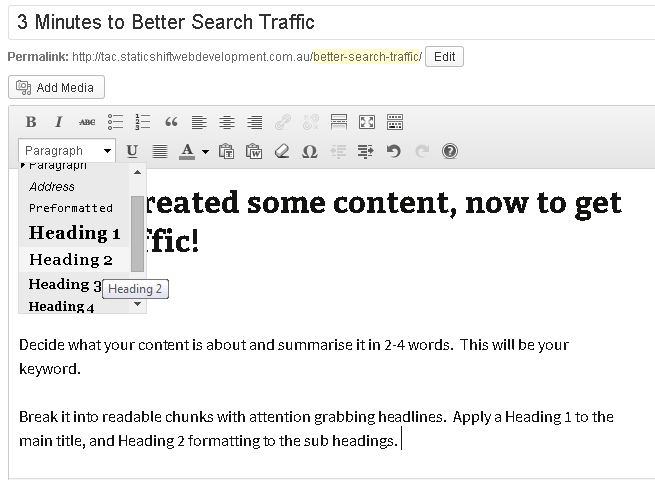 Minute 3 – Getting Traffic through Google Plus and other Social
Share it on your Google Plus profile with a snappy, keyword rich status.  Then take the URL from Google Plus and share it to Facebook, Twitter and anywhere else you chat to your audience.  By getting them to use your Google Plus profile, you're getting them to see your content in their personalised search results.
Then this happens when your circles Google your name: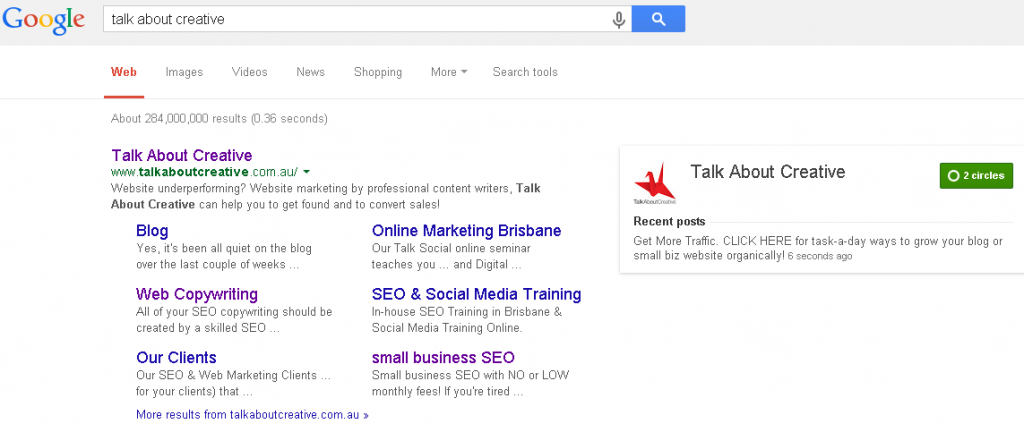 And then this happens when your circles search for a keyword you've recently posted: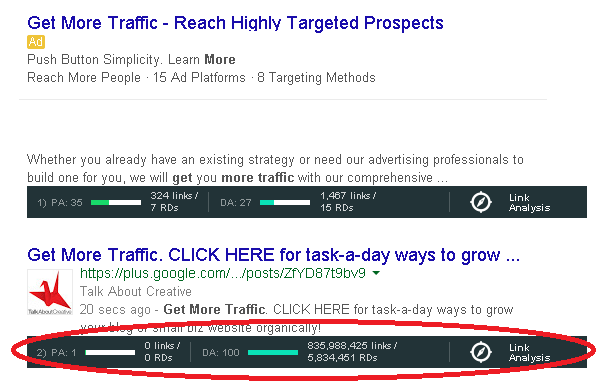 It takes just three minutes to get better search traffic if you follow a few simple rules for uploading content to your website and then directing it through your Google Plus page.  Every plus one, every new follower increases your one-on-one results while the steady stream of niche traffic keeps your website growing.