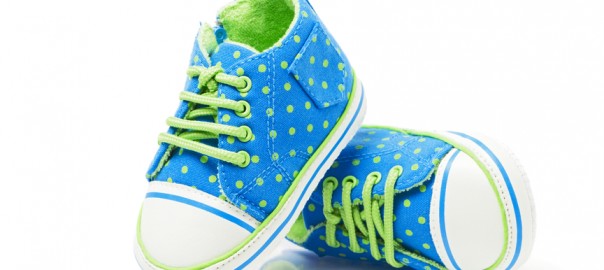 How to become a wholesaler of baby stuff….or how not to!
This is a guest post by Salena Knight of Sydney Baby Boutiques, Flower Child. Sal sources original, lovely baby items for their two Sydney locations and their online store.  This guest blog remains one of our MOST SHARED EVER.  It's a practical guide to how to become a wholesaler for all product developers wanting to get their stuff stocked in retail stores.
As a bricks and clicks baby store, we get loads of people, every week, wanting us to stock their baby products. We source from a variety of wholesalers of baby items but getting unsolicited stocking requests from wholesalers (or hand makers usually) is a different story.
Some baby items are beautiful, some are not, and some, I just wonder what the person was thinking when they emailed me. For the beautiful things it pains me to say no (I will explain why).
Picture this. You have a product that you've spent months/years perfecting, sourcing samples, getting manufactured and now, its here. Or perhaps you've seen something awesome and have secured distributorship for it. You want it to be in all the stores, because, let's face it, you think it's brilliant. So now you need to think about how you are going to wholesale this baby product. Whether you choose to go direct, or utilise an agency, there are a few key things, that as the buyer for 3 stores, I look for.
If you are wanting to wholesale to baby stores, and I don't just mean places like Baby Kingdom, I'm talking about any store with a shop front, and the larger online retailers, you will need a few key things to show you're in the wholesale baby items game!  Here's a few tips on how to become a wholesaler of baby products in Australia.
Products liability Insurance (PLI) for your baby product
This is your top priority. No supplier should take you on unless you have it.
What is PLI? It's insurance that covers you in the event that your product (or service) causes injury, death or damage to another person or business.
As a retailer, I don't want to be responsible for someone's death/injury caused by your faulty product. And you can bet your bottom dollar, that should something happen, all claims will lead straight to you, the manufacturer or importer (if you are the importer, you are deemed to be the manufacturer in Australia).
GST Registration
Unless you've got a massive mark-up on your product (more than 100%) for the retailer, in these tough, cut throat, economic times, no one is going to want to have to gouge 10% of the total sale price to give to the government when they can't claim any input.
You can argue that the retailer can make the price anything they like, but at the end of the day, there is only so much tolerance in the general public for price differentiation.
If your product has an RRP of $30, an online retailer (not registered for gst) might charge $29.99. The GST registered business (who probably has bigger overheads and gets a lot more traffic into their store) is going to have to charge $33 to make the same amount of money.
If you were that retailer, and you have a choice of two similar products, with the same RRP, and one was registered for GST and one wasn't, which would you choose?
"But I don't earn/turn over enough to register".
Being registered for GST shows a retailer you're not some fly-by-nighter. You are confident your business is going to do well. Additionally, it should be a goal that you're aiming for. By writing it down, you are much more likely to achieve it!
Account terms for retailers
I get it. You're a small producer and you can't 'afford' to have stock going out with no money coming in. Neither can the retailer. The retailer is your agent. They are going to be out there, actively promoting and selling your product. They are your agent. Think about it. For many stores, it's a deal breaker.
Some sort of marketing plan
It doesn't have to be professional, it can be sketched on a tissue for all I care, but I want to know how you are going to drive customers to my store, or create a buzz around your product. What's in it for me?
If you can't or don't know to promote your product (surely getting it into the store means you're promoting it, yeah???), think about how you will work with the retailer to get your product out there. Perhaps offer extra product for a giveaway, or offer to contribute to some advertising. There are many ways, that don't have to be expensive. It just requires some creativity and openness.
Professional product shots
It's YOUR brand, and you should want it presented consistently and professionally by all of your suppliers. Do you really want some half assed shots taken on someone's mobile phone representing you uber-cool product you've invested so much time and money on?
That's not everything you need to know on how to become a wholesaler obviously. There are, of course, loads more considerations, but this is what we deem "essential", before we even get your baby item in for testing. I'm not meaning to hammer anyone, just give you a bit of guidance on how you can beat the rest of the crowd if you want to get your product "out there".