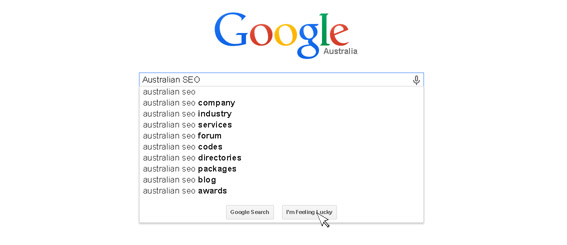 Australian SEO – What You Need to Know
Australian SEO, like most things here in Australia is impacted by our vast space and relatively small population. Most of the top SEO companies are based in the United States so statistics, reports and white papers on SEO usually refer to American stats. So what does that mean for Aussie SEO companies and small business trying to do their own SEO?
Australian search numbers
Let's look at an example of an American Vs Australian search term that I've worked with before:
Japanese Erasers (yep, I've sold some random stuff in my time)
In the US, this attracts and average of 2400 exact match searches every month (it got up to 18000 at the peak of the craze!) This is a good solid keyword and if you're in slot one for it, you can expect to see good sales. That's the kind of search numbers an Australian SEO company may target as a major search term for its client.
In Australia, that same search term gets just 91 searches. Piddly. Even though the trend was pretty big here too, it's about the USA having a population of 312 million people and Australia having 23 million.
What does Australian search numbers mean for search engine optimisation?
This keyword wouldn't be enough to focus a whole website on, especially as Japanese erasers probably have a small profit margin per unit. It means also that your market is much smaller than your counterparts in Europe, Asia and the US. Your options include:
Going broader. Targeting "erasers" and paying more for SEO to reach slot one for it, only to have lower conversion rates, as your site disappoints those seeking simpler erasers.
Going narrower. Focusing in and optimising for each individual eraser, knowing you'll make slot one without spending on SEO might sound weird for an eraser supplier but for a product or service with a large mark up, like a home builder or a clothing importer, this can be a good option. Of course, if you market is too small, there's nothing SEO can do to grow it.
Going abroad. Optimising your website for international traffic is a big step. International SEO requires multiple site set ups and a specialist SEO company. It's not cheap.
Going elsewhere. Growing your customer base through means other than small business SEO or social media marketing such as Public Relations, Advertising or other forms of business promotion is another option, but again not a great one on budget.
Expand your business. If you just sell one, niche, trend driven product like a Japanese eraser, it might be time to expand your product range. Be careful though, diversifying can harm your brand.
Search Engine Optimisation for Australian Businesses
Local SEO is not just about Google Maps and Yelp Listings. It's about the concept of "going narrower" and really owning your own geographical territory. Australian SEO is impacted by distance between cities. If you're in the US and focused on local SEO for a company based in Jersey City, you can also target New York City (just 6 miles away) or even cities in Pennsylvania, Maryland, Delaware, Connecticut and upstate New York – they're all closer to Jersey city than Canberra is to Sydney.
This means when you optimise for "Marketing Consultant Brisbane" you mean, Brisbane. Maybe you mean the Gold Coast, Ipswich, Sunshine Coast too, but you don't mean Sydney, Melbourne and Cairns.
This again, greatly reduces your businesses ability to grow.
So, that's how it's always been for Australian business right?
Sort of but for Australian SEO companies, the client's confusion about SEO can mean that they carry unrealistic expectations and even misunderstand their own industry. More than most countries, Australian SEO companies need to focus on managing those expectations from the start.